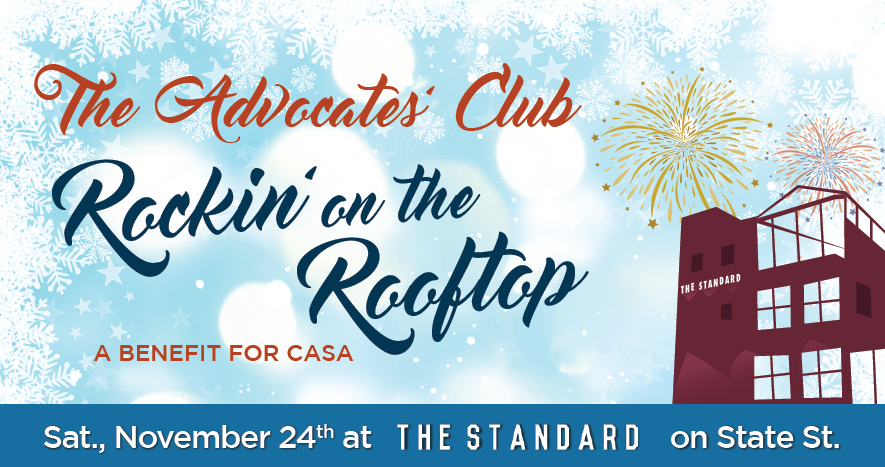 The Advocates' Club was so much fun this year!  We had more friends and family join us at our the private party during Stroll on State than last year!  
It was not possible without our phenomenal sponsors.  A big THANK YOU goes to Granite Territories Stone Crafters, Bill & Sue Gorski, Subway JPW, Invar Carlson State Farm Insurance, Staff Management Inc, Savant Capital Management, Jason Naill- Midwest Community Bank, & Bobby's On the Spot.  Through their generous sponsorship The Advocates' Club hosted 380 attendees to a warm and dry place to watch the festivities of Stroll on State, including the parade, tree lighting and fireworks.  The party was full of children's activities from crafts, cookie decorating, a hot chocolate bar, & photo booth to fun, adult entertainment provided by the band Minimal and delicious food and drinks from Abreo. 
It was such a success that we were able to raise enough funds to train three sessions of new CASA volunteers! Thank you again for being a part of a great night!
Take a look at our photo gallery here! 
The Advocates' Club 2019 is sure to be exciting and full of more family friendly fun.  See you there!
This form stopped accepting submissions on November 24, 2018 4:00 pm CST.