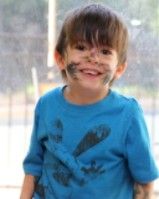 Anthony, 6
This is Anthony. Anthony loves school and is a very bright student, however Anthony's mom never gets him there on time and he misses a lot of days at school. Due to Anthony's school absences the school had to file paperwork with the court for educational neglect. Even though Anthony gets good grades, teachers and staff have noticed sporadic unprompted outbursts, and recently disturbing pictures. His most recent masterpiece depicted a man holding a weapon at his mom. When asked to talk about his drawing he describes that Roger points a gun at his mom and uses it to hit her when she doesn't listen. Anthony has shared other similar stories about the domestic violence in the home, but when investigators ask mom, she claims that "Anthony just has a very creative imagination."
---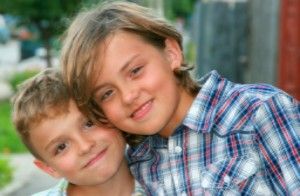 Carter and Christopher, 10
Carter and Christopher are fraternal twins. Teachers described them as bizarre, strange, or different. After an incident at school, teachers tried to talk with them about what was going on. While explaining, Carter shared that their mother and her registered sex-offender boyfriend sexually abuse them. In an instant, the teachers now understood the bases of their behaviors. Not only was their own mother taking advantage of them, but she would threaten to kill them by pulling out knives if they did not comply with her sexual requests. Both Carter and Christopher were provided quality services swiftly, and thanks to the CASA for advocating for their needs, sharing their wishes, and supporting their decisions. They are in a relative pre-adoptive placement living a life that only one could hope for them.