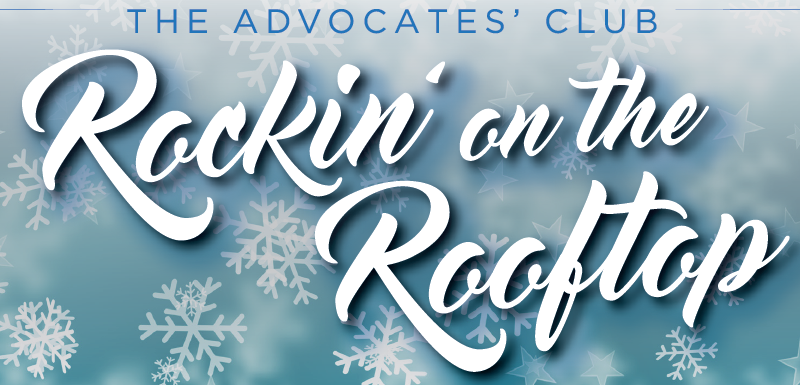 Winnebago County CASA is hosting a new and exclusive party!  Join CASA as we Rock the Rooftop and be apart of the fun in downtown Rockford on Saturday, November 25th, presented by Granite Territory Stone Crafters
Doors will be open from 5:00 pm to Midnight at The Standard, 214 E. State Street, Rockford.
The Advocates' Club is a family friendly event.  There will be fun, kid friendly activities from 5-7:30 PM, including hot chocolate, face painting, and a Cookie Design Station.  You won't want to miss the incredible views of the tree lighting and the fireworks from the roof!
At 8:00 PM, get ready to party when the band, Minimal, takes the stage.
Appetizers from Abreo will be served throughout the night along with a full cash bar.
Tickets cost $50 for adults, ages 16 and up
                    $20 for children, ages 7-15
                    Kids 6 and under are FREE!
Buy your ticket to this exclusive party that benefits the children represented by CASA!  Tickets must be purchased in advance and will not be sold at the door.